Seal Sights at the Seaside
For a beach holiday with a difference, take a trip to the East Anglian coastline to see the UK's biggest seal colonies.
Sandcastles, rockpools and a gigantic portion of fish and chips; nothing says 'holiday' quite like a trip to the seaside. Here in the UK we're pretty spoilt for beautiful beaches, and nowhere more so than the coastal counties of Norfolk and Suffolk. With over 100 miles of stunning East Anglian coastline to explore between them, there's a beach to suit every possible mood.

For a classic candyfloss and dodgems kind of vibe you can't beat the bustling pleasure beach on Great Yarmouth's golden mile. If watersports are your thing, visit Claremont Pier and Hunstanton, or check out Winterton-on-Sea, Covehithe or Wells-next-the-Sea for a lovely calming walk along their more secluded beaches. And while you're there, definitely make sure to pay a visit to Horsey, Orford or Blakeney Point to say hello to some of East Anglia's coolest (and cutest) residents: its seals!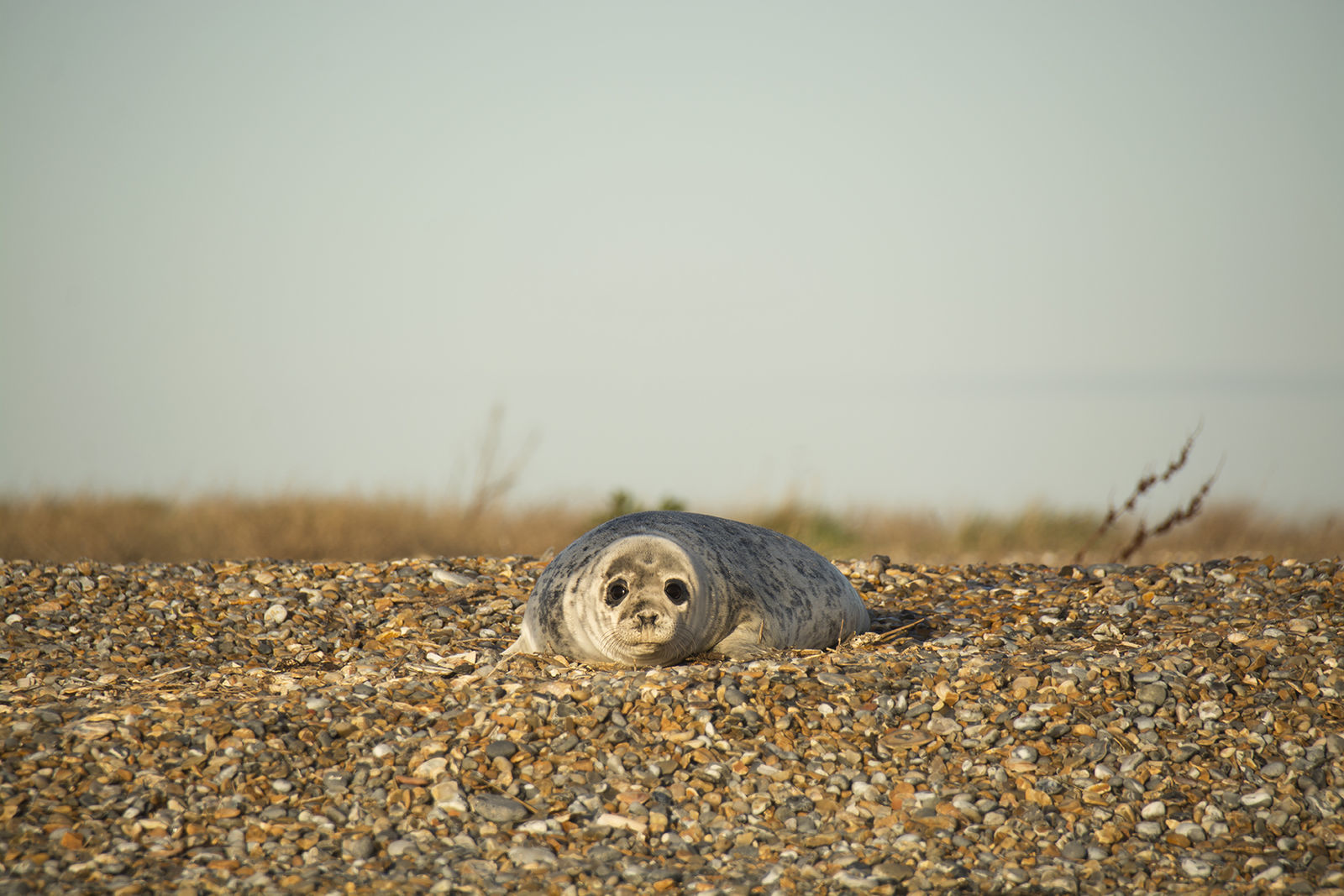 Yes, seals!
The coastlines of Norfolk and Suffolk are home to some of the biggest seal colonies in the UK. Two species are found in the area: the common seal, which has a smaller, rounder head and more uniformly spotted coat, and the slightly larger and ironically more common grey seal, which has a pointed snout and less uniform spots.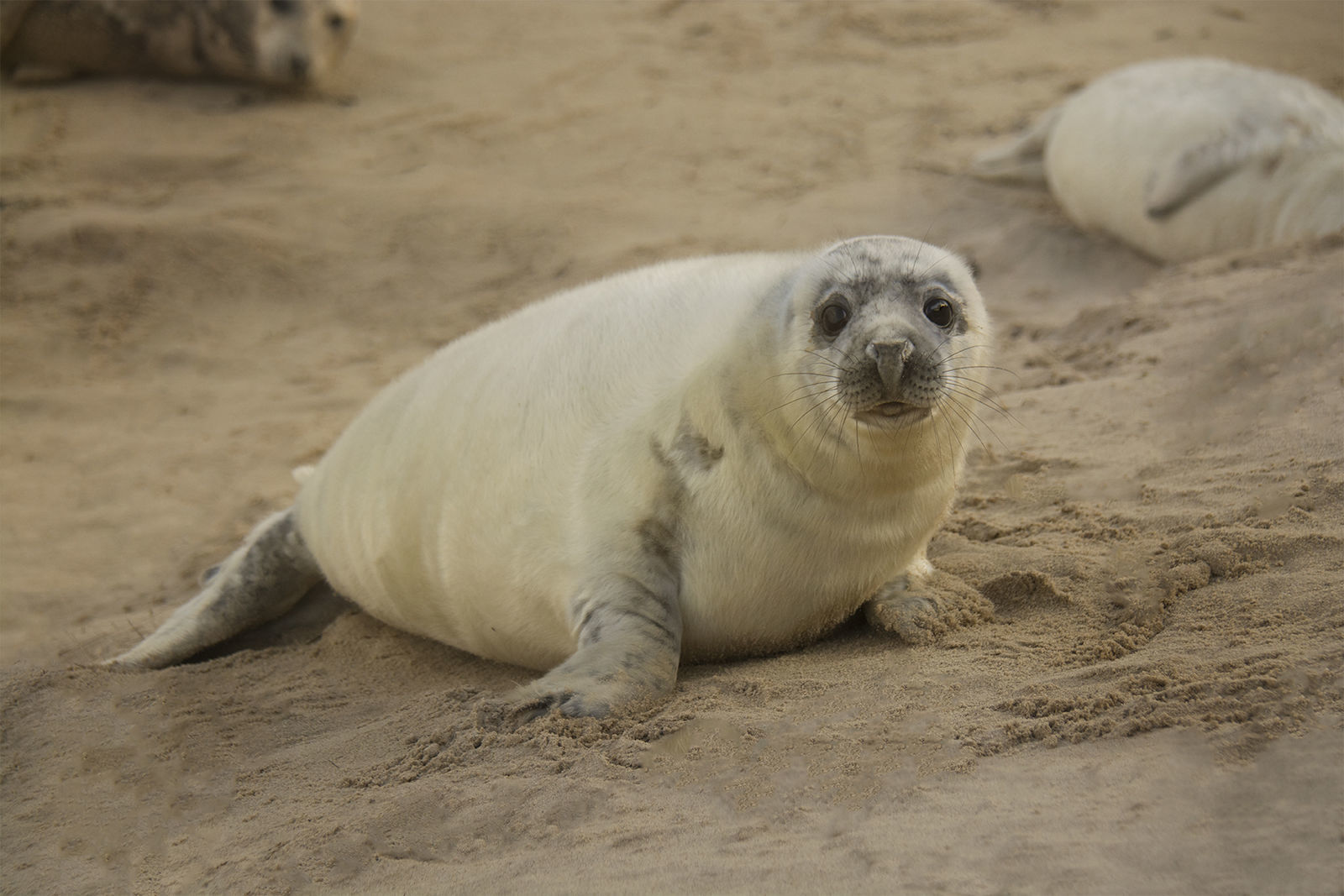 With grey seal pups typically born between October and January, it's definitely worth braving the winter weather to catch of glimpse of their adorable little babies, who are born with a fluffy white coat hanging out on the beach with their mums (cute, cute, cute).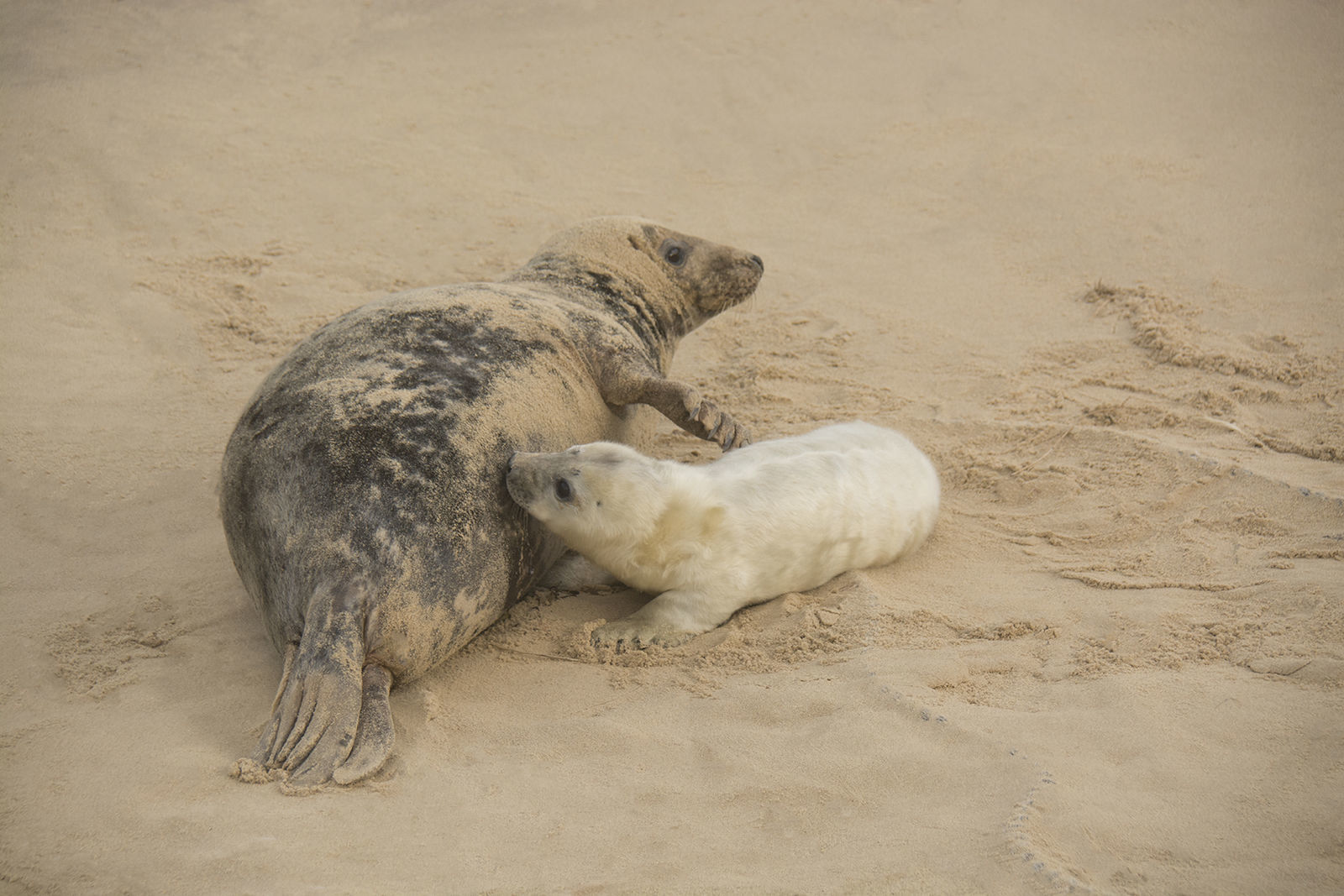 Where to spot them
The best place to spot the blubbery bois is from out at sea, and there are dozens of seal-watching boat trips operating from around the area.
In recent years, the colony at Blakeney Point in north Norfolk has grown to be an internationally important breeding ground for grey seals, with over 2,700 pups born there last winter. Blakeney National Nature Reserve has been under National Trust care for over 100 years, with rangers on site to look after the colony. Part of the beach is fenced off during the winter season when the mothers 'haul out' onto the sand to give birth, so for the best view, it's worth taking a boat trip from Morston Quay with Temples Seal Trips or Beans Boats, to get up close to the beach from the water.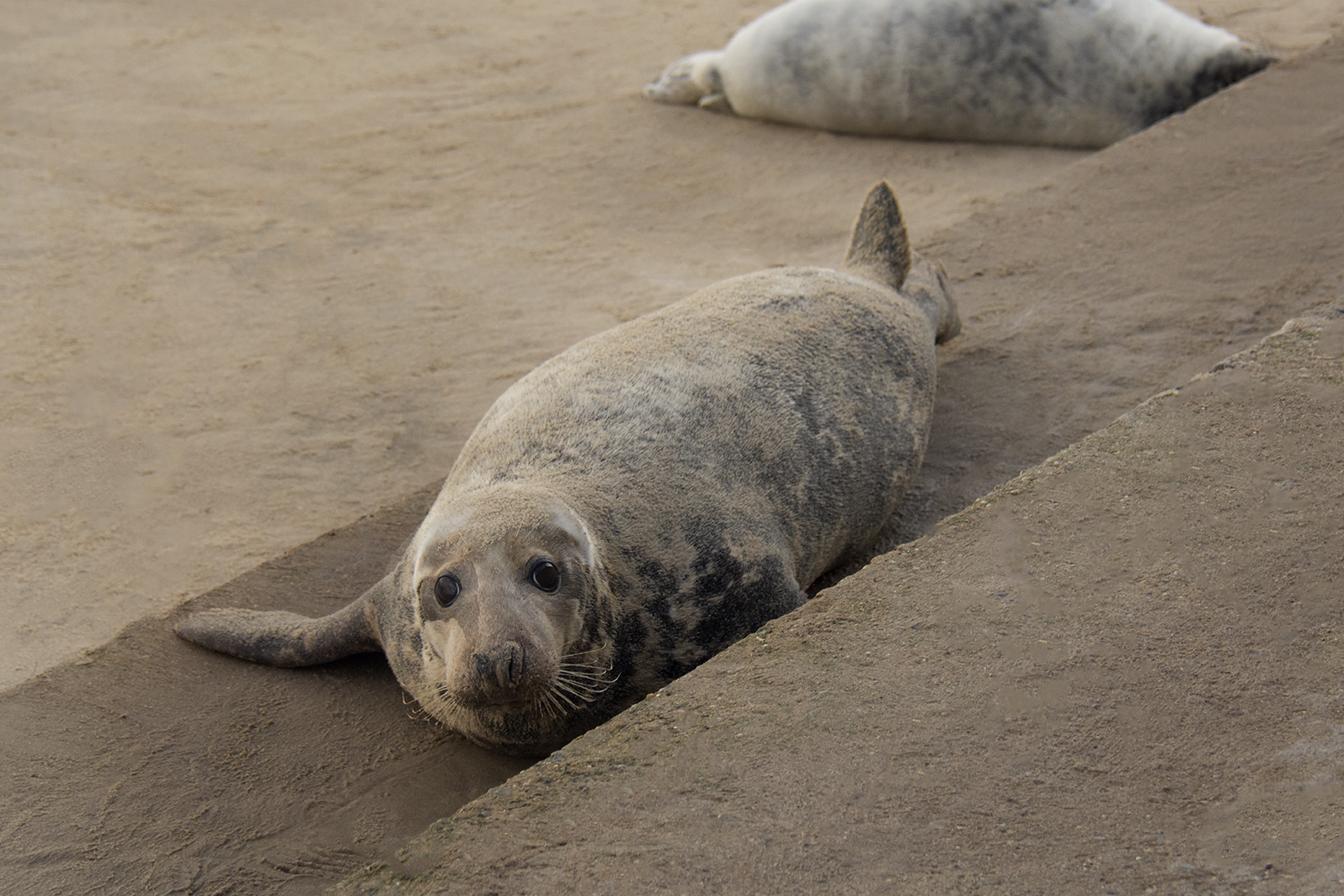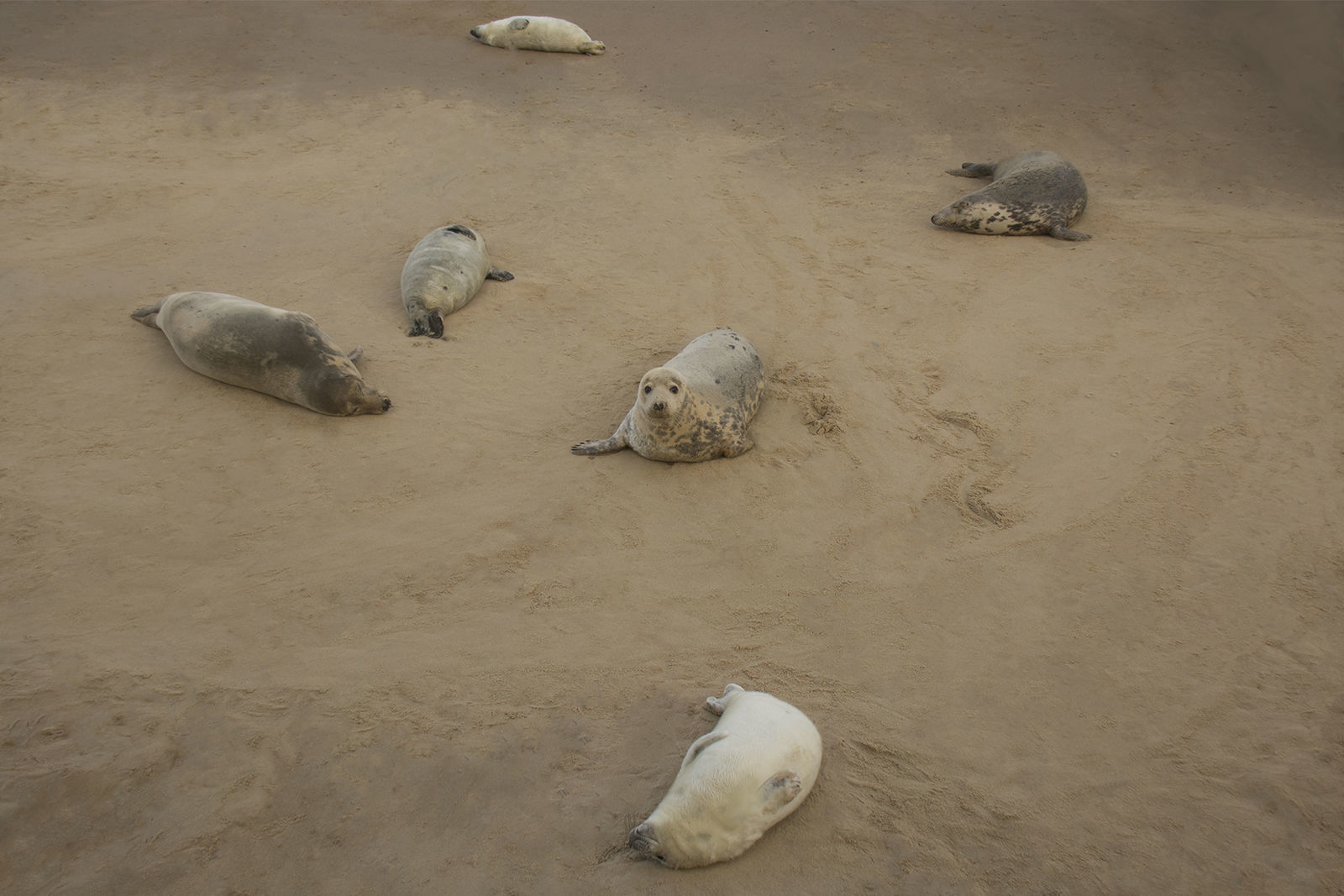 In Suffolk, Orford River Trips offer hourly boat trips starting in Orford Quay, with a great view of the English Heritage-run Orford Castle en-route, while the Southwold Coastal Voyager offers several different routes, including a high-speed trip on their 400hp boat, in case adorable baby seals aren't exciting enough for you.
Writer : Rosie Hewitson
Photographer : Ben Bill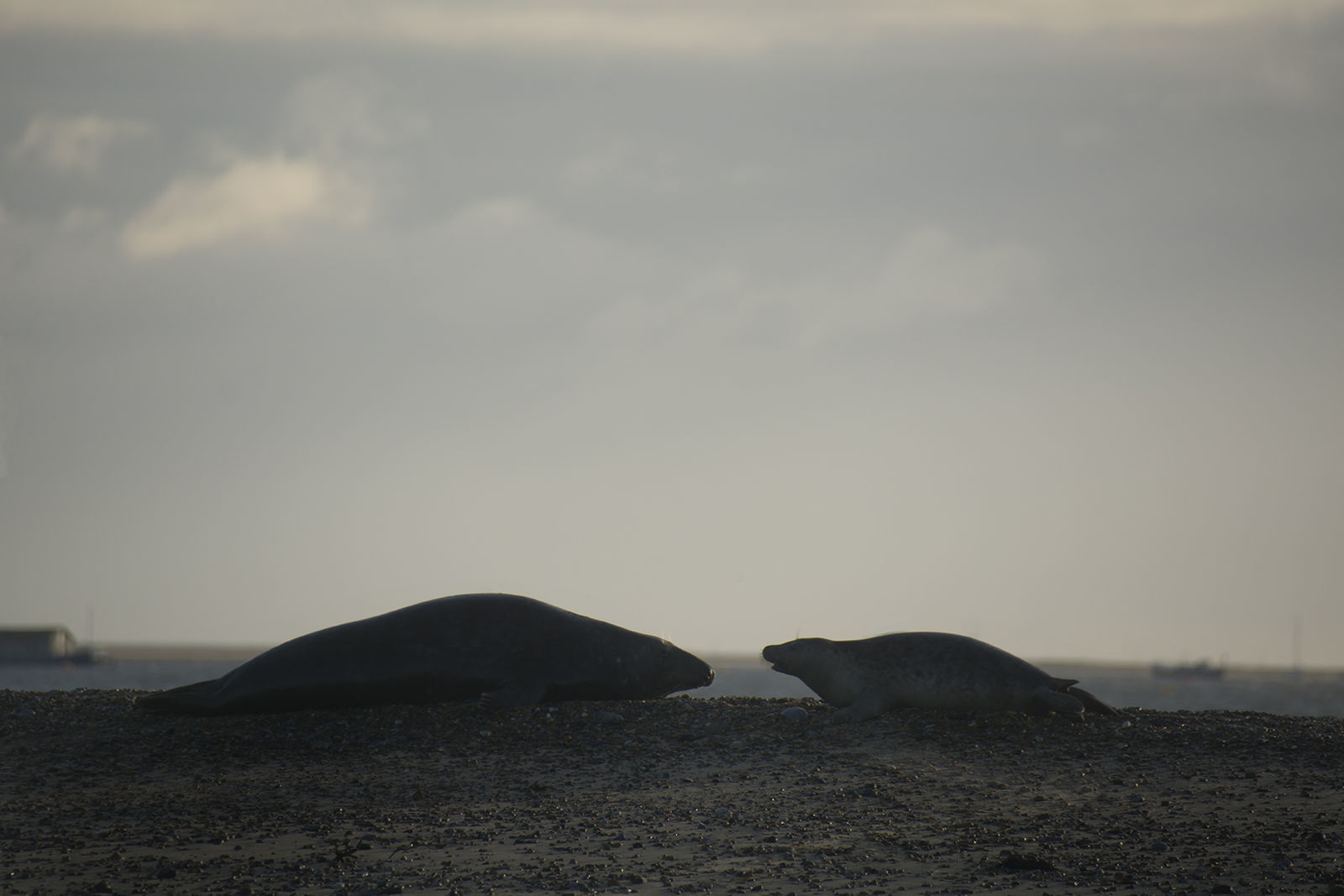 Start planning your microgap now
Stay Over: Cromer
Situated midway between Horsey and Blakeney Point is the coastal town of Cromer. With its traditional pier and pavilion theatre, it's the quintessential seaside holiday destination. Stay in one of the apartments at the Fisherman's View for a glimpse of the pier from your window.
Good to know:
There's plenty more wildlife to be spotted around East Anglia, particularly if you're into bird-watching. If you're headed to Blakeney Point it's also worth swinging by the nearby Cley Marshes, one of Norfolk's best known nature reserves, while Martham Broad, near Horsey, is great for deer spotting. Check out the Norfolk and Suffolk Wildlife Trust websites for more info.
Get there:
Blakeney and other spots in the area are easily accessible via train, coach or car. Greater Anglia trains leave London Liverpool Street and London King's Cross every hour, arriving in just under two hours into Norwich or Kings Lynn. From Norwich you can catch a regular train to Cromer or Sheringham, and from there and King's Lynn, there are connecting local bus services. Coaches travel daily into north Norfolk from the Midlands, London and the southeast.
More from Norfolk & Suffolk